Perfect for students and the working person, the city centre is a hustling centre for shops, businesses, arts and science, offering a range of attractions and entertainment.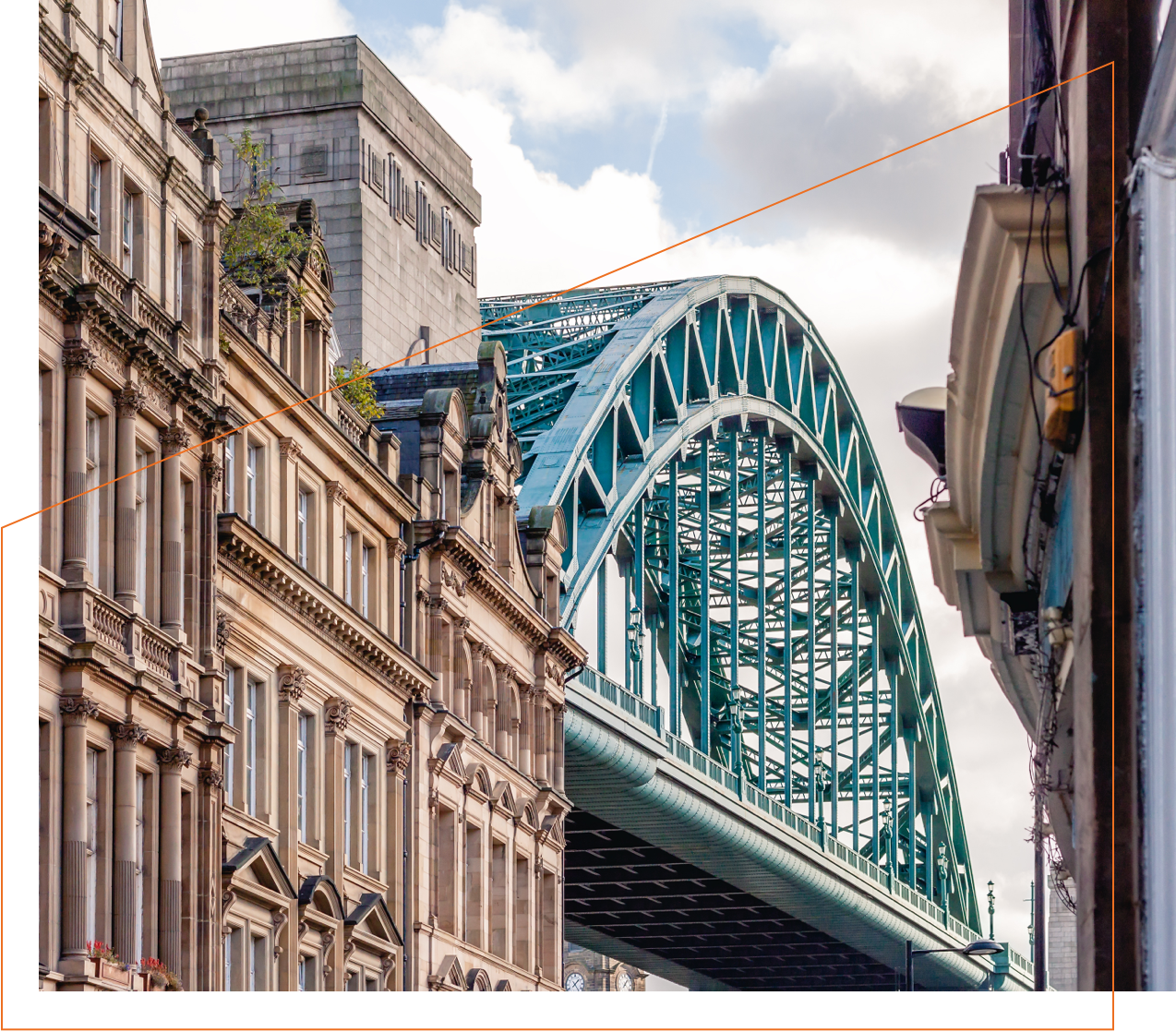 Located on the River Tyne's northern bank and the beautiful Quayside just a short walk away from the city centre, Newcastle can offer everything you are looking for. Famous for its beautiful bridges and history, with excellent transport links within the Tyne and Wear and beyond, Newcastle is ideal for the working person and students looking for an exciting and lively atmosphere.
The Area in Depth
Newcastle University, whish is also a member of the Russel Group of 24 research-intensive universities, is a popular choice for many students in the UK, ranking 33rd in the "Times/Sunday Times Good University Guide 2023". Northumbria University is also on the wish list for many students, with it being named "University of the Year 2022" in the prestigious "Times Higher Education (THE) Awards."
You can never be bored in the "Toon"! With a wide range of restaurants and funky bars to choose from, a big shopping centre in the heart of the city, newly refurbished cinema, as well as various entertainment venues, the list of things you can do in Newcastle goes on.
- The first recorded settlement in what is now Newcastle was Pons Aelius ("Hadrian's bridge").
- In 2019, various travel sites named Newcastle to be the friendliest city in the UK.
- Rowan Atkinson went to Newcastle University.
- Newcastle ranks as the 15th UK city most visited by visitors from overseas.
- Energy and sports drink Lucozade was invented in Newcastle by chemist William Owen.