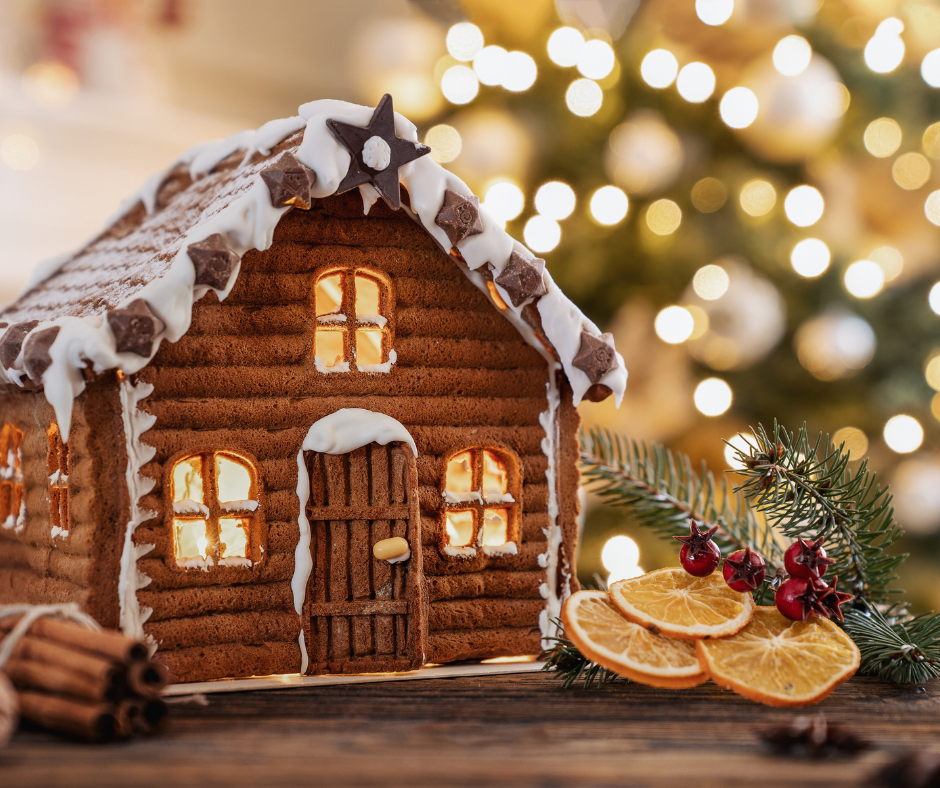 Traditionally, many sellers have favoured waiting to list their home onto the property market until the spring season. The weather is beginning to improve and it's just before many Brits start jetting off on their summer holidays. However, just because it's the busiest time doesn't always mean it's the best time.
We've summarised some of the reasons you might find December is the perfect chance to market and ultimately sell your property with Jan Forster Estates!
Boxing Day Boom
There's no denying that a strong online presence is beneficial, perhaps even crucial in our modern times, to a successful sale all year round. But during the festive season this advantage increases significantly. Just last year This Is Money reported that Rightmove saw its 'busiest ever Boxing Day for visits, with a 54% increase compared to the same day in 2019'. Our expert teams know how valuable this time can be, that's why we offer you the chance to book your free appointment today, get market ready and then on Boxing Day we'll make your property live in perfect timing, with no added stress to you during your festive celebrations.
Prominent Presence
But why is this period so busy? Well, although Christmas is notoriously busy, it also comes with a lot of downtime. As The Guild put it, "people have more free time and motivation to make a change in time for the New Year". So, whether it's a discussion over the dinner table or trialling out a new gadget, there are many catalysts that kick-start buyer's journeys during this period. And with friends and family on hand to consult, many find it's the perfect time to look and offer! So make the most of quieter feeds and let your property grab their attention whilst browsing this December.
Motivation to Move
Although demand is always high for desirable properties, serious buyers may see the festive period as the prefect time to look while their competition are preoccupied with the festivities. This also means sellers can be at ease that time wasters are kept at bay. Arguably anyone who makes time to go house hunting in December is possibly going to be a more committed and motivated buyer. We asked Jody Wardle, our Gosforth branch manager, for their thoughts:
"Generally in my experience the quality of buyer actually increases during the winter months. If someone is house hunting during the festive season, then commonly they're pretty committed to seeing the sale through quickly."
Rush Ready
Many sellers choose to wait until after the New Year in order to finish Christmas and allow themselves a fresh start. However, not only does this prevent you from featuring in the busy online searches that take place between Christmas and New Year, it also means your home will be up against more competition when it does appear. So utilise our services and get market ready to go live whenever suits you. Even just booking your Free, No Obligation Valuation today means you're one step ahead of the competition. Home Owners Alliance has reported just last month Rightmove 'saw a 14% jump in the number of home-owners starting the selling process by requesting a property valuation from an estate agent, compared to the same period last year'.
Price Point
As we've covered, waiting until peak season will inevitably bring about more competition, meaning although demand is high so is supply. Therefore, choosing to sell your home throughout December may result in achieving a better selling price than you would when up against extensive stock in the spring market. This means you'll have more to work with when looking for your next dream home too!
Overall, there are many contributing factors to a successful sale during December, but generally the current market is a seller's one. So regardless of when you market your home, we'll help you sell in no time. Remember, even if the festive season is too busy for you, instruct us now and trust us to get viewings lined up on your behalf and reconvene in the New Year to determine the best timescale for you! That's the difference between house and home.